Protecting your systems from external threats
The highest international standards and unrivalled experience
LSA Systems provides leading-edge Cyber Security and Risk solutions to small and medium sized businesses in London and the South East from our headquarters in Billericay, Essex.

Cyber
Essentials
Driving your cyber
security accreditation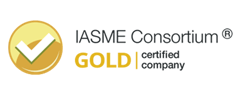 IASME
Consortium
Complying with the very
best security standards
Friendly team and hands-on management
Our team of experts will work with you to design and deliver a comprehensive and cost-effective Cyber Security and Risk solution to ensure you are fully protected from a range of external threats and risks.
LSA Systems is Cyber Essentials certified and has gained the Gold Certificate from government-appointed accreditation body IASME. This means we are fully qualified to help you build an effective IT security strategy and to achieve your desired level of accreditation.
It is no surprise that Cyber Security is high on the agenda for all types of organisations and it is vital that they have adequate controls in place to protect against a range of risks and threats from ransomware and industrial espionage to fraud and intellectual-property theft.
The key business challenge today
Cyber-crime is one of the fastest-growing and most pressing security issues facing organisations in the 21st century. The speed and anonymity offered by the internet means that hackers, fraudsters and other types of cyber criminals are able to breach unprotected systems with relative ease – leaving companies' data open to theft and corruption.
If these companies were to incur a cyber breach and their customers' information was stolen, they could experience significant loss of revenue and reputation.
How we approach cyber security
It is more important than ever before for businesses to gain accreditation and know that their IT systems are as impenetrable as they can be. A key part of our Cyber Security consultancy services is to provide a Baseline Audit which is designed to give you the insights you need to successfully complete your self-assessment and gain accreditation.
World-leading technology products
We have selected the very best technology available to meet the needs of small and medium sized businesses today and have developed an experienced team of fully-certified engineers, programmers and technicians to design and deliver leading-edge Cyber Security and Risk solutions.