Securing your IT network and connected devices
To ensure that our IT security solutions are customised for your business, we offer a free, no-obligation security survey – or a full audit for more complex sites – so we can recommend the most flexible, scalable and competitive solution for you. 
We provide a comprehensive range of Endpoint and Network Security solutions and can extend your network security to mobile devices using the wireless access points from WatchGuard. This solution seamlessly integrates with next-generation firewalls to prevent your mobile devices from putting your network security at risk. It also allows security policies to be applied to wired and wireless local area network (WLAN) resources simultaneously – enforcing security standards across the network.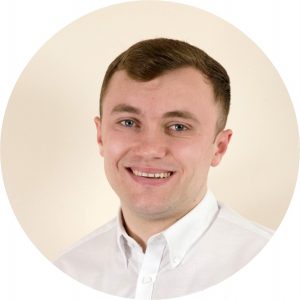 Network and Wi-Fi Security
Our Unified Threat Management (UTM) approach to network security focuses on bringing best-in-class, enterprise-grade security to any organisation – regardless of size or expertise.
Every network needs a full arsenal of scanning engines to protect against spyware, viruses, malicious apps, data leakage, ransomware and  zero-day malware.
Whether you have a single site or thousands of locations around the world, we can provide a network security appliance that's just right for your environment.
Operating your business from virtual networking resources presents a unique challenge – but with our security solutions you can provide the same defences as your physical infrastructure.
We believe that simplicity is the key to successful adoption of technology, so all our solutions are easy to configure and deploy – with an emphasis on centralized management.
At today's speed of business, critical decisions about security need to be made quickly before damage is done – so we offer built-in visibility, so you always know what's happening.
Secure, simple and intelligent cloud-managed Wi-Fi
Businesses face the responsibility to build Trusted Wireless Environments protecting their employees and customers from hackers who easily exploit the weak or non-existent security of traditional Wi-Fi networks. 
With security and performance at the heart of our products, WatchGuard is the only company to provide the technology and solutions that you can use to build a Trusted Wireless Environment – delivering on each of the three core pillars of market-leading performance, scalable management, and verified comprehensive security.