Making the most of your technology
Our mission at LSA Systems is to help businesses make the most of technology, whether it's by resolving everyday IT issues, securing sensitive company data, or delivering convenient, streamlined cloud solutions.
Simply put, what matters most to us is that our IT solutions and services provide the tools and support that businesses need to grow.
Having worked with countless businesses, we also know how stressful IT problems can be for business owners and users alike. So not only do we work to resolve any issues in the quickest possible time, but our team prioritises customer service to ensure a friendly, helpful experience. We also strive to deliver efficient, comprehensive solutions that will allow you to get on with running your business while we handle every aspect of your IT.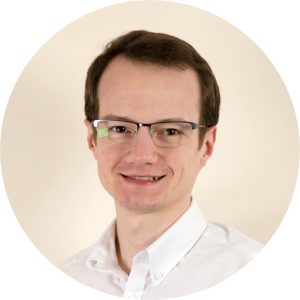 Your local IT support partner
Helping your business grow
We take a multi-pronged approach to IT support, going far beyond the standard service offering by providing tailored consultancy services. We will assess your business's IT infrastructure to determine which changes or upgrades could improve all aspects of your daily operations and help your business thrive.
Streamlining your communications
Connectivity is the lifeblood of modern businesses, and is especially critical for customer relationship management. We optimise your broadband speeds using the latest hardware, cloud solutions and network support, providing the high-speed communications you need to maximise your productivity. We even provide a free audit service to identify where your communications may require improvement.
Building the right tools for your business
We use cutting-edge technology to develop IT infrastructures that can meet each business's unique requirements, whether we're starting from the ground up or enhancing an existing system.
Not only can we install, support and develop software from market leaders like Microsoft, scaling and adapting each solution to your needs, but with our bespoke software development services, we can create fully customised software for your business, designed to perform precisely the specific tasks and functions you need.
Protecting your data and your business
We've partnered with industry powerhouse WatchGuard to deliver an unrivalled network security solution using the latest Unified Threat Management (UTM) technology, so that your computer system and private data are fully protected from risks like hacking and viruses.
Providing reliable IT solutions
Our Microsoft-certified technicians provide onsite IT support in Billericay, and throughout Essex, London and the Home Counties, and our automated systems constantly monitor your equipment alerting us to issues, in most instances, before you are aware that the problem exists.


Meeting your Needs
As part of our comprehensive service for businesses throughout the South East of England, we can replace your outdated equipment with the best the industry has to offer, handling the hardware installation and configuration, and disposing of any packaging—so all you've got to do is switch on and go.