In today's global market where being offline is simply not an option, all businesses need powerful high-speed communications that work – every time.
Not only does having a fast, reliable internet connection at all times allow you to work more efficiently and productively, but it gives you the scope to take full advantage of modern communications technology – including audio and video conferencing, remote collaboration via mobile devices, and the latest cloud solutions.
Being able to download, upload and share content is also a key part of many business operations today. Slow or problematic internet and local network connectivity can therefore severely disrupt your core business activities.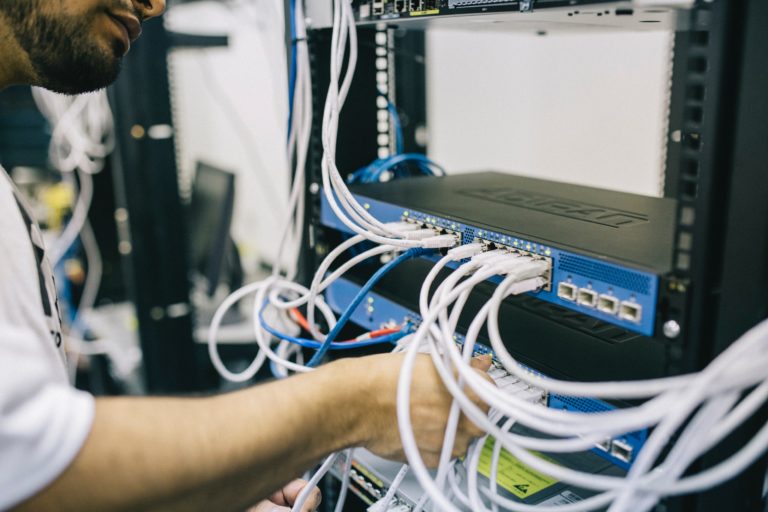 A private telecommunication circuit between two or more locations which provide organisations with a constant, secure and private network connection.
Fibre-optic is a broadband connection that can reach speeds of up to 940 Megabits per second, providing organisations with faster and more reliable speeds.
One of the most used forms of internet access for individuals and SMEs. It provides a fast internet connection to help organisations run smoothly.
We have selected the very best technology available to meet the needs of small and medium sized businesses today and have developed an experienced team of fully-certified engineers, programmers and technicians to design and deliver leading-edge IT solutions.