Reinventing the way
technology works
HP are reinventing the way people, machines and content work together — worldwide.
Supplying HP equipment allows us to empower your business.
We can help your business move into the future with business laptops, desktops, printers and servers.
Change the underlying link on the "Find out More" button to the Contact Us page.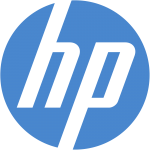 Hardware Technology for the Future
From Laptops to Servers – HP is the solution
Whether you are looking for a thin and light Laptop to carry on your daily commute, or a premium machine combining performance, cutting-edge features and best in class security management, an HP Laptop will deliver an unrivalled experience in mobile computing.
Ask us to find the right Laptop for you.
HP Desktop machines combine stylish designs with sophisticated technology to bring power and efficiency to the workplace. Whether you want an all-in-one for space saving, a desktop or a tower, HP has the machine for you.
Ask us to find the right Desktop for you.
Your business file server delivers the intelligence behind your business.
The new generation of HP Enterprise servers are designed to deliver information to your staff how they want it, when they want it. All machines are completely configurable so we can provide your business with the solution that meets your needs at a price that suits your budget. From basic file storage and sharing, to application processing, using HP equipment we can design the server that best meets your requirements.
Ask us to find the right server for you.