Next-generation endpoint
security
Only Malwarebytes provides thorough remediation, proactive protection, advanced detection and effective response for your endpoints.
The endpoint security market originated with a heavy focus on protection capabilities. The second wave concentrated on detection, which introduced heuristic and machine-learning techniques. Today, the market has matured and looks markedly different–it's crowded with multiple vendors and solutions, with minimal differentiation between them.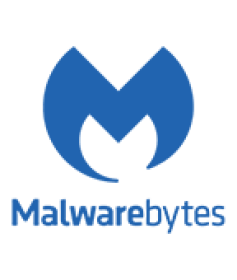 Protection as a Managed Service
Multi-Layered security protection for your business desktops
Malwarebytes endpoint protection
Malwarebytes provides seven layers of both signature-based and signature-less endpoint protection and detection technologies. These technologies are powered by the industry's best-informed telemetry to protect your Windows and Mac endpoints against both established and emerging cyberthreats.
One point of control
The Malwarebytes cloud platform delivers Endpoint Protection via a single, unified endpoint agent. Deployment and management takes place remotely, while providing effortless scalability across multiple devices.
The complete solution
We leverage Malwarebytes Endpoint Protection within our Anti-Malware Managed Service that encompasses:
Installation
Monitoring & Alerting
Management
Remediation